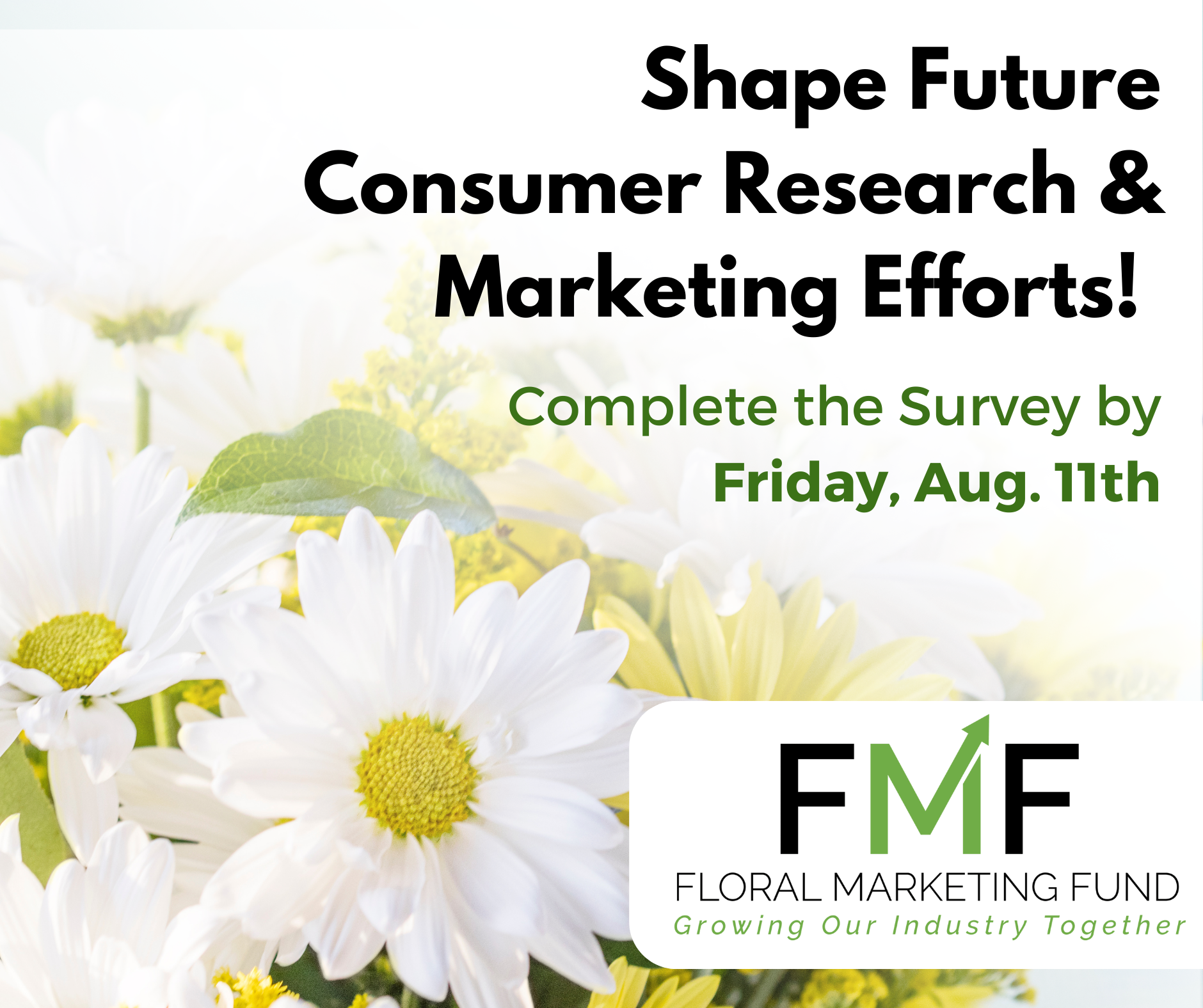 We want to hear from YOU! The Floral Marketing Fund (FMF) is requesting your input as a valued industry member to shape future FMF priorities for research and marketing efforts. Help us to best serve you and our entire industry!
Please take a moment to fill out this short 5-minute survey and have an influence on key floral industry initiatives. Let us know what research and projects would be most impactful for your businesses. The FMF Committee is meeting in a few weeks to review the responses and seek new research proposals — Please fill out the survey by Friday, August 11th.
Thank you for your sharing your thoughts and time! It is through industry collaboration and engagement like yours that we are able to be successful. We encourage you to take advantage of all of our consumer research reports and marketing resources by visiting floralmarketingfund.org.