PAST WEBINARS!
Missed a webinar?  No problem — click on the links below to access the recorded webinars!
Floral Purchase Tracking Study Webinar
Formerly called the Consumer Tracking Study and last conducted in 2005, AFE partnered with SAF to revive the year-long study that provides actual data on the incidents of purchases, amount spent, what was purchased, for whom and what occasions, and what other gifts were considered.
Conducted by IPSOS and funded by FMF, this study provides the industry with valuable information to help plan for inventories, marketing and pricing to help florists maximize their sales. The report offers real purchasing data on consumer purchases, amount spent, what was purchased, for what occasions and preferences.
Tim Ambary, Vice President of IPSOS who served as the project lead, presented the webinar.
The webinar audio is only available to those who purchase the study. Click Here!
New Resources for Florists to Sell Through Pinterest (FREE)

There was a three-part series of webinars to help increase online and walk-in sales using Pinterest! These fast-paced webinars showed the tricks and tips to reach more consumers, generate more sales and increase website traffic.
Power influencer and social media strategist Anna Bennett is the owner of White Glove Social Media and co-founder of True North Marketing. As a Pinterest expert, she helps businesses supercharge traffic and sales growth with Pinterest.
Part 1 – Introduction to Pinterest for Business              
July 20, 2017 – 11 a.m. PST/2 p.m. EST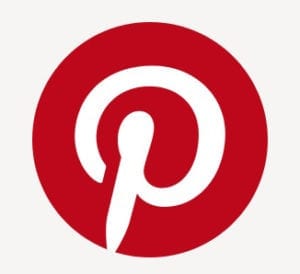 Why should florists be on Pinterest?
How to use Pinterest to drive online sales and increase website traffic
Pinterest basics: terminology, techniques and tips to build Pinterest boards for floral holidays, events, everyday purchases, wedding work, and more!
Using Buyable Pins to sell on Pinterest
How to raise your brand profile locally
Part 2 – Intermediate Pinterest Skills
August 15, 2017 – 11 a.m. PST/2 p.m. EST
Avoiding common Pinterest mistakes
Re-pinning to drive more traffic
Blog topics to create in order to be found by brides
Promoting your Pinterest account on other social media sites
Pinterest Techniques – Part 2
How to buy Pinterest ads correctly
Part 3 – Pinterest Advanced
August 29, 2017 – 11 a.m. PST/2 p.m. EST
Using analytics to improve your results
How to manage your Pinterest account
How to showcase your uniqueness
Keeping your Pinterest boards fresh
Best practices overview
Unfortunately the webinars are not available online. Click here for all of the other resources on Pinterest that the FMF provides to you for FREE!
Anna offers more advanced help to florists. Fees for coaching businesses one-on-one with customized solutions is $297 for two 45-minute sessions. Click here to purchase those sessions.
Tuesday, July 11, 2017 at 2:00 p.m. EST (FREE)        
Floral marketing is no longer one strategy fits all. Millennials are an enigmatic breed of shopper with different perceptions about floral products, motivations for purchase and a habit of using non-traditional shopping methods – think mobile and social!
Renato Sogueco, Vice President of Digital Strategy at BloomNet, will present results from the 2016 Marketing Tactics to Increase Millennials' Floral Purchases Study, and will share revitalized marketing tactics customized to reach Gen Y.
Since July 2016, Renato has been bringing innovative business solutions and revenue-growth tools to BloomNet florists.  He analyzes best technology and business practices in a monthly column for BloomNet's Floriology magazine, and shares insights through the development of business-centric programming for BloomNet's Floriology Institute in Jacksonville, Fla. Renato previously worked at the Society of American Florists for more than 13 years as its Chief Information Officer.